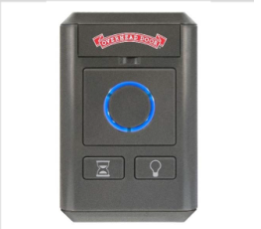 Overhead Door™ has come out with a new Wireless Wall Button for Operators manufactured since 2013! Compatible with CodeDodger openers. Not compatible with 600, 1026, or 800/2026 Operators.
Featuring:
An optional delay start opening button. Allows for max time of 30 second delay before door movement.
Pulsing back-light capability allows for ease of locating in dark spaces. Can be turned off to maximize battery life.
Benefits of this product: 
No unsightly exposed wires in your garage.
Less maintenance on wiring/issues
Timer for delay open (energy efficiency)
Can be used in conjunction with existing wall console
These are now available at our shop. Ask for yours to be installed today!