Overhead Door Company of The 7 Rivers Region™
We Can Repair Any Garage Door, But We Only Install The Best.
Fastest lifting doors with the quietest motors on the market.
Serving up to 100 miles outside of the Onalaska, WI area!
DISCOVER THE DIFFERENCE...
Genuine Relationships Built to Inspire Better Lives in the 7 Rivers Region
We are about more than just installing the best doors, door openers, and access systems in the industry. We are about building real, genuine relationships with our employees, suppliers, customers, and community members. Our hope is that as we selflessly serve and care for our community, we would inspire others to do the same.
We're a "People First" company
We place a higher value on your satisfaction than on company profits simply because it is the right thing to do
Your satisfaction is 100% guaranteed on all of our products and services
Get your calls and messages answered promptly and with attentive care
My wife and I live in La Crosse, WI and had a new garage door and opener installed. I had checked Menards because of a low price I saw advertised on TV, but after trying spending 1 week to find someone who could install it for another $100…nobody returned a call!! I called the Overhead Door™ Company in Onalaska and they had it done in 3 days, for LESS MONEY INSTALLED.
Our Pricing Will Surprise You!
While our reputation of quality & service might make you think we are more expensive,  we generally meet or beat big box store prices, even though we offer higher quality products & expert services.
Buy With Confidence
Overhead Door™ Company of the 7 Rivers Region, Inc. has been serving the La Crosse Coulee Region for over 45 years
45 years of commitment to the Overhead Door™ Brand. (The most trusted brand of garage doors and operators in the industry)
A product is only as good as the people you buy it from. We will be there when you need us!
FREE Accurate Estimates
Our estimators have all personally installed 1000+ garage doors
We will NEVER sell you something you do not need
We can repair your existing door, or provide you a price quote on a new door if that would be a more sensible option
Fastest & Quietest Doors on the Market
You cannot find a faster opening overhead door on the market than The Original Overhead Door™ Company's brand
This means you spend less time waiting for your garage door to open & you can get into your garage more quickly
The door closing speed is slower than the opening speed to ensure your safety
Our motors are whisper quiet, to minimize unnecessary noise and disruption in your life
We Service ALL BRANDS of garage doors
If your garage door or garage door opener is broken, we can fix it
We fix and repair "all brands" of garage doors and garage door operators
Largest inventory of stock "repair parts" in this area
Most "experienced" Service technicians with 25 – 30 years of service
Proper installation begins with Certified Installers
Our installers are IDEA certified
Fire door specialists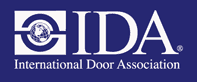 Veterans Discount
We offer a Veterans Discount on products and services
Just mention your veteran status when you contact us to ask for details
Giving Back
We donate a portion of our profits to support our local community events in the Onalaska / La Crosse area. As do we support Parkinson and MS foundations for research and awareness. 
See what a new garage door will look like on your own garage.
(or else you can browse our library of images)
Learn More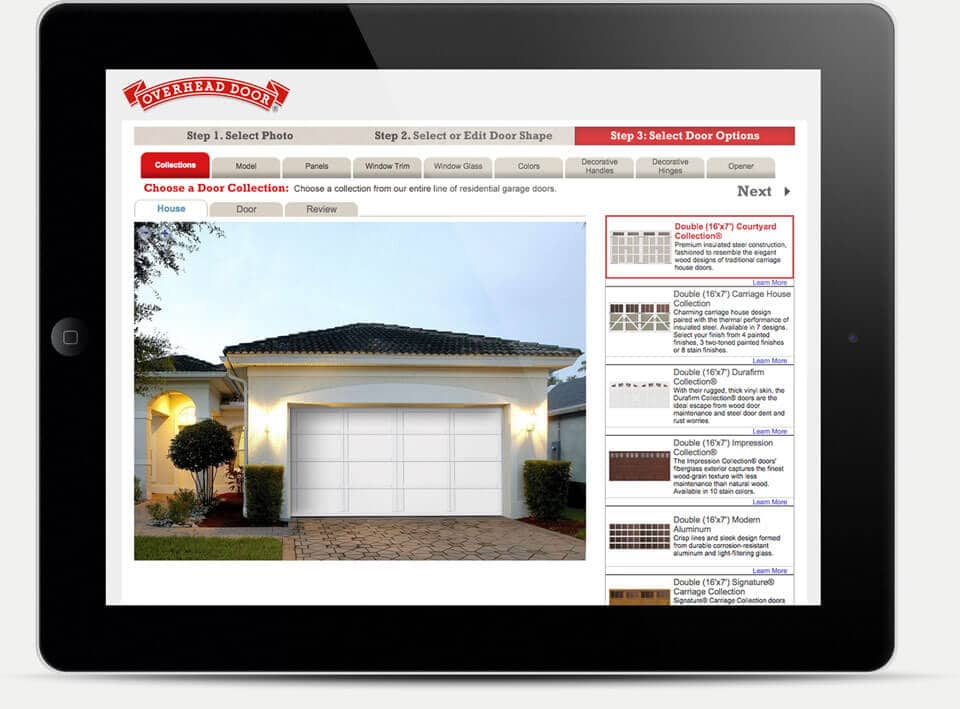 Want to learn more?
Select Commercial or Residential below to view related products, services and support.
Commercial
Residential
"We're a 'people first' company, and we would welcome the opportunity to prove it to you."
Hours: Monday - Thursday: 7:30am - 4:30pm & Friday: 7:30am to 3:30pm
Get Started...
Call (608) 783-6080
Send Us A Message