Garage Door Design Center
Try Before You Buy...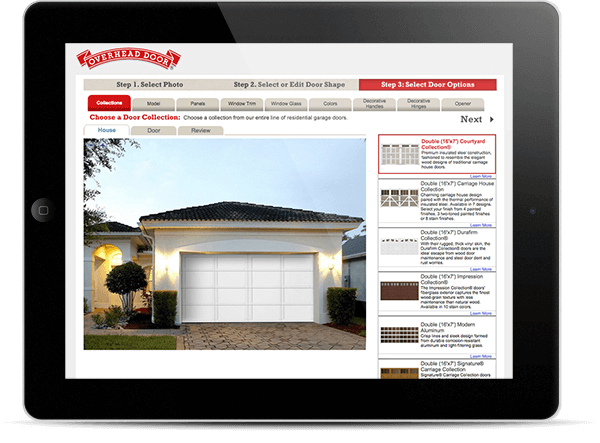 An Overhead Door™ Company Exclusive To Help You Find The Perfect Garage Door Style.
Try Before You Buy
Choosing a garage door for your home is a big decision because it impacts the curb appeal of your home. With our Garage Door Design Center, you can upload a photo of your own garage and try on different garage door styles and colors.
Not Technical? We've Got You Covered…
We will send a person to your home, equipped with an iPad, to help you get the most benefit from our design center. Just click one of the red buttons below to schedule a visit…
"We're a 'people first' company, and we would welcome the opportunity to prove it to you."
Hours: Monday - Thursday: 7:30am - 4:30pm & Friday: 7:30am to 3:30pm
Get Started...
Call (608) 783-6080
Send Us A Message