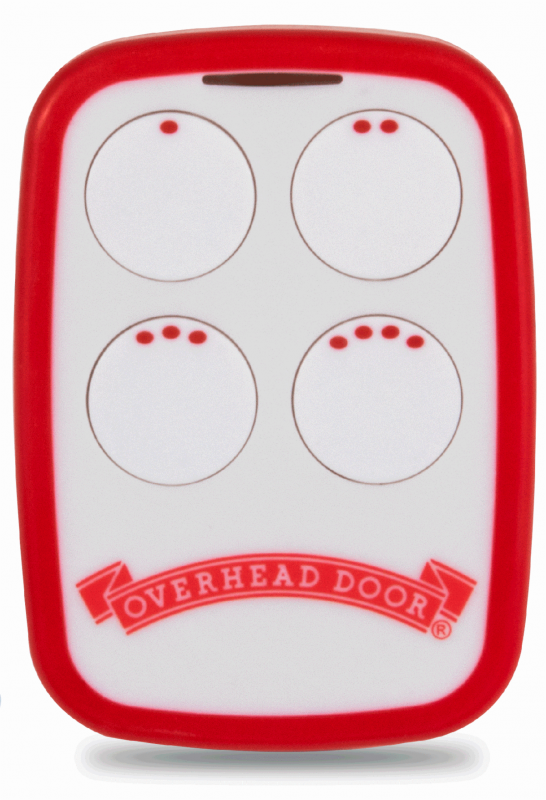 Overhead door launched its first universal remote that works with most major garage door opener brands. It features a 4-button layout and is easily programmed to multiple operators.
This means you could program multiple brands to one remote. If you have two different brands in your garage, this remote will free up some visor space- or be used as a master remote in your house.
This is great news. We have been waiting for a universal remote with overhead door for quite some time now.
Some cool features about this remote:
Each button is pre-programmed to the specific brand specifications.
You can teach and pair a remote in some replacement situations. Programming the remote to the operator head is still required for rolling code products.
Has its own key ring loop.
Available for order August 26th, 2019. We will keep you updated as we get more experience with this remote and its features. View the FAQ and General information below!
View FAQ-4-Button-Universal-Remote
View General Information Universal-Remote