The Destiny 1200 now comes with optional Wi-Fi accessibility and is capable of being connected to a battery-back up feature. This allows you to monitor and access your door over your smart phone or tablet from remote areas as long as your garage provides a Wi-Fi signal to the Operator.
Product description: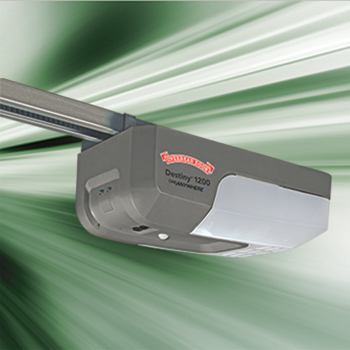 The Destiny® 1200 garage door opener is incredibly quiet and has the option of an integrated OHD Anywhere® (Wi-Fi), is battery backup capable, and provides smooth operation with the chain drive. The powerful 140V DC motor delivers maximum power and the speed needed to operate almost any garage door quickly and smoothly. Soft start and stop reduces wear and tear on your garage door and the DoorDetect™ monitoring system provides additional safety. Motion detection activates bright lighting in the garage. ​​
Call our shop today to see if your garage has the potential to utilize this technology and take advantage of this powerful operator!